First off I would like to congratulate our friends over at GrillJunkie on the official publication of the GrillJunkie Burger-A-Day Cookbook, by Arnie Tomaino! This book is PACKED with awesome burger recipes using a variety of different meats such as beef, bison, chicken, turkey, pork, lamb and veggies.
The best part, there's one recipe for EVERY day of the year. Step aside Julia & Julia,  GrillJunkie is taking the "recipe a day"  theme to a whole new level – with results that are always sure to please.
The Burger–A-Day Cookbook also features grilling tips, techniques, tools, side dish recipes, grilled dessert recipes and the all important rub and sauce recipes.
Here is a quick sneak peak at some of the creative burger's that are sure to leave your mouth watering: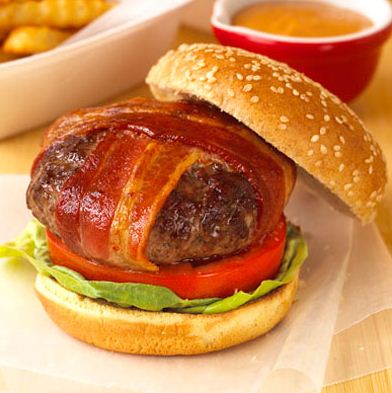 Beef
Feed Your Inner Bacon Lover
The Sweet and Angry Italian
The Hawaiin Aloha Burger
The Drunken Sophisticate Burger
"Brie, 'Shrooms and Arugula, Oh My!"
Bison
Frontier Buffalo Burger with Green Tomato Salsa
Gorgonzola and SunDried Tomato Burger
Chicken
Oh My Thai Chicken Burger
Maple – Ginger Burgers with Granny Slaw
Glazed Chipotle Chicken Burger
Parmesan Regginano Chicken Burger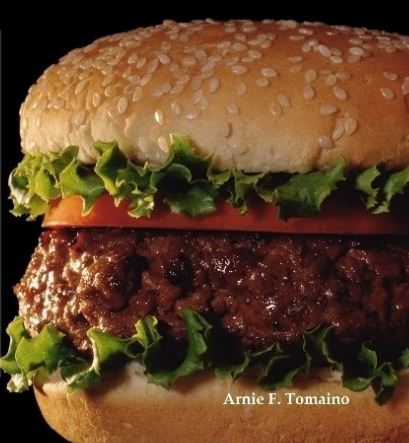 I don't know about you, but I can't wait to start throwing together some of these burger recipes! Oh, and P.S.
Those are only a handful of burger recipes using a few of the many different types of meat that the book features. There are hundreds more recipes built around the different meats mentioned above.
Also, don't forget about the Fries, Sides, Rubs, and Sauces! These recipes are just as creative as the burgers and are sure to impress your lucky guests.
Cranberry -Shallot Chutney
Chipotle Grilling Rub
Grilled Fries with Garlicky Dijon Mayo
Wake 'Em Up Coffee Rub
I'll end with the official definition of a GrillJunkie:
An individual, man or woman, young or old, who derives inordinate pleasure from or who is dependent upon, addicted to, and/or obsessed with grilling, while simply enjoying and celebrating the great pastime of grilling and spending time with family and friends
If this sounds like you, then the GrillJunkie Burger-A-Day Cookbook is definitely right up your alley. Check it out here for a full list of its recipes at the GrillJunkie Burger-A-Day Cookbook web page.
Grill on my friends!