Ahh yes Thursday nights at College. Some of the "bros" and I decided to take the night off from going to "Club Skel" and stay in to play some quality Xbox and order crappy Chinese food.
This post has been a long time coming for my man Kyle. He looked like a kid in a candy store when he came in my room and showed me what he had cooked. I must say, I was quite impressed because it was freakin delicious. He's come a long way since nearly setting the fire alarm off from trying to pan sear a steak at a bazillion degrees (I guess I'm somewhat guilty of that too).
His dish consisted of roasted chicken breast seasoned with what I think was red pepper, oregano, basil, and maybe some garlic?  He paired it with some perfectly cooked asparagus topped with good old American cheese.  Easy. Simple. Delicious. Well done sir – come at me bro!
Welp, that's it for this post, time to start my oven fried chicken…at 11:09 PM. Midnight snack anyone?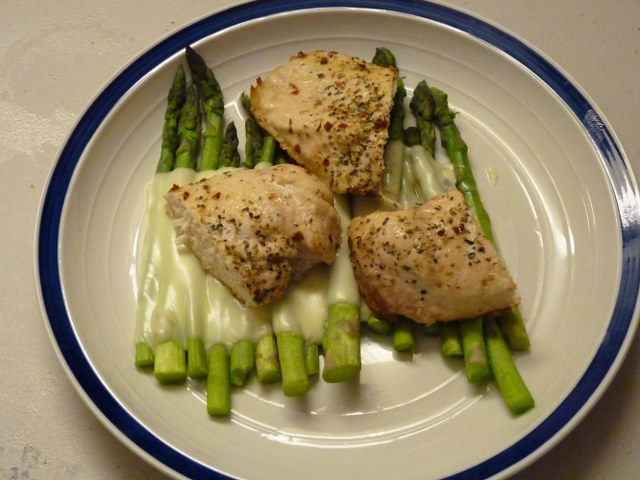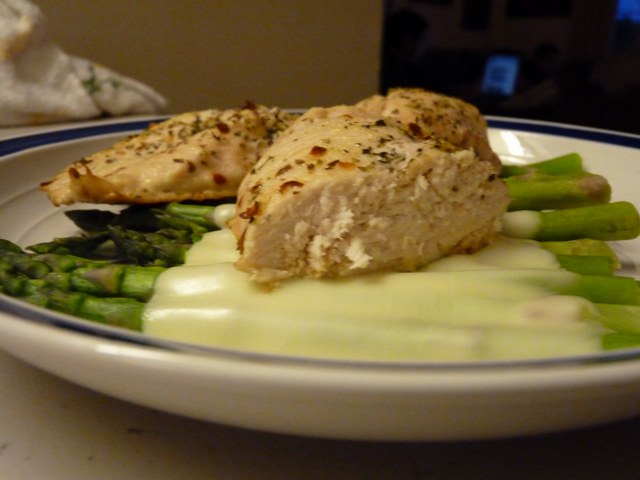 Cheers,
Anthony @ Ground Up Gourmet