Looking for something cold and refreshing? Well the answer just may be dill cucumber soup with a hint of mint.  I always wanted to make this soup and last summer presented the perfect opportunity. My dad grew a ridiculous amount of cucumbers as you can see from my Garden Post, so I already had the most important ingredient.
The Goods:
As with all my recipes, the amounts are approximations but you can't go wrong starting with these suggestions.
3 medium-large cucumbers
2 tbsp fresh mint
3 tbsp fresh dill ( I love dill so I used this recipe is a bit heavy on it)
1.5 tbsp green onion
1.5 cups plain yogurt
½ milk, or add until you get the consistency you like
Salt & pepper to taste

Prep
Chop the herbs and onion finely and cube the cucumbers after you get all the seeds out with a spoon. Throw everything in the blender until you have a nice smooth consistency.
Sadly this recipe claimed the life of one blender…I'm sure you can guess which one from the pictures (sorry Marc and thanks Whitney for the backup!).
Serve
After it's all blended, chill until nice and cool. Garnish with a little mint or dill if you're feeling fancy.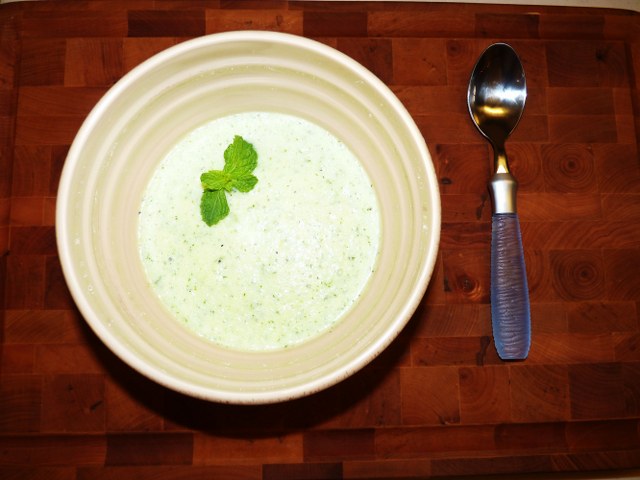 Cheers,
Anthony @ Ground Up Gourmet