I completely forgot that I took pictures for this back in December and was about to make it again until I stumbled across a missing memory card. I love making my own Baileys; it's delicious, cheaper* and for some reason seems to shock people when you say you made your own Baileys Cream.
*Cheaper if your brother doesn't go out and decide to buy Maker's Mark instead of some cheap Canadian Whiskey. I couldn't really taste the difference because the other ingredients are very flavorful and thick.
What you'll need:
About ½ – ¾ cup Whiskey
16 oz Half & Half
1-2 cup milk (depending on how thick you want it)
1 teaspoon Hershey's Cocoa
1 teaspoon instant coffee
½ teaspoon vanilla
1 small can sweetened condensed milk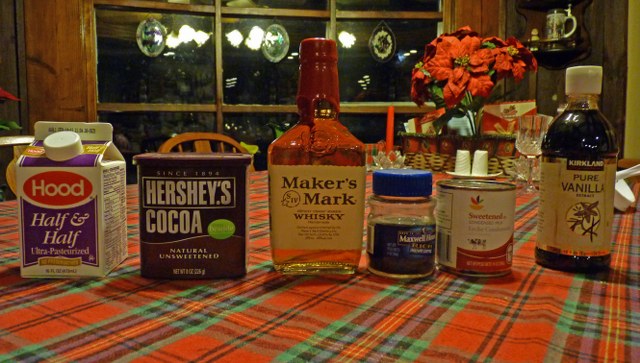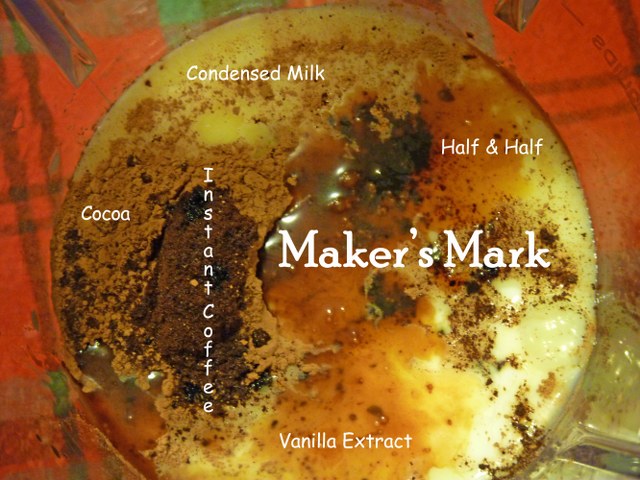 There ya have it, homemade Baileys Cream. Simple and delicious!
Cheers,
Anthony