I present you with the one of the most disfigured yet delicious pizzas ever. This thing fought me to the end in terms of getting from a dough ball to plate, mostly due to the fact that I did not have a pizza peel. I implore you to buy a pizza peel if you are trying to make pizza on a pizza stone!
Preheat your oven to 500 degrees, and get your pizza stone in the oven about an hour before cook time.
Ingredients:
1 ball pizza dough
1/8 pound prosciutto
¾ cup of pizza sauce
1 cup goat cheese
3/4 cup fresh arugula
Corn meal "the ball bearings of pizza making" –helps slide pizza off pizza peel
Parmesan cheese
Well first off, I confess that I did not make the dough. I just didn't have the time.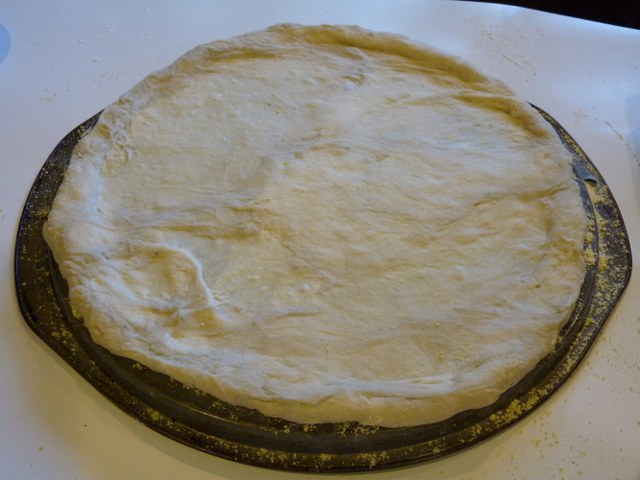 After I let the dough rise out of the bag, my mom and I worked the dough out on the back of a sheet pan. We thought this would suffice instead of a pizza peel but NOPE. After we topped it with the sauce (dad's secret recipe), cheese, and prosciutto, sprinkled the parmesan cheese on the crust, and made sure we thought that we had enough corn meal under the dough, we attempted to slide it onto the smoking hot pizza stone.
This is where the problems began:
Not enough corn meal
Dough too wet
Resort to plan B
Well, plan B was flawed also. We tried putting 2 sheets of oiled tin foil under the dough which we could then place on the pizza stone and pull apart leaving it sitting nicely on the stone. This should have worked… but hind sight is 20/20 right?
The dough STILL stuck to the foil and the result was a far from round pizza sitting on the 500 degree pizza stone. Looks rustic thought right? Don't some top chefs go for that style? Sure why not.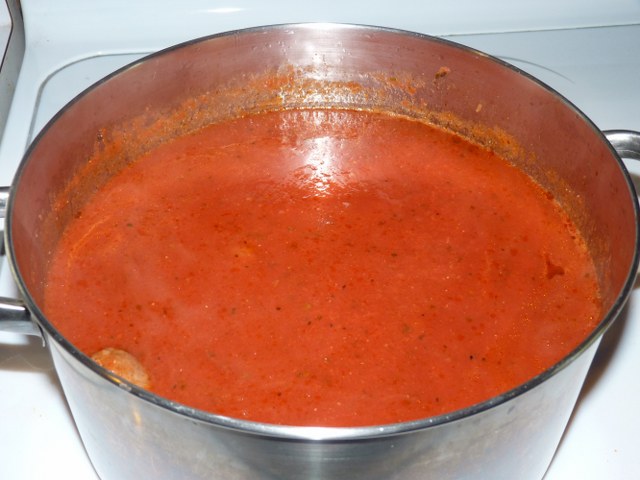 After the horrifying transfer (wish we had it on video because chaos ensued), I let the pizza cook for 12ish minutes or until the dough is ALMOST crispy. Next, I added the prosciutto, and  a couple minutes later I sprinkled the arugula on  and threw it back in the oven for the last 60 seconds. This lets the arugula stay nice and crispy yet meld with the cheese.
Even getting the pizza of the stone was an ordeal but we managed.
Hit it with some fresh squeeze lemon juice to brighten the flavors up,  cut and enjoy!
Cheers,
Anthony @ Ground Up Gourmet