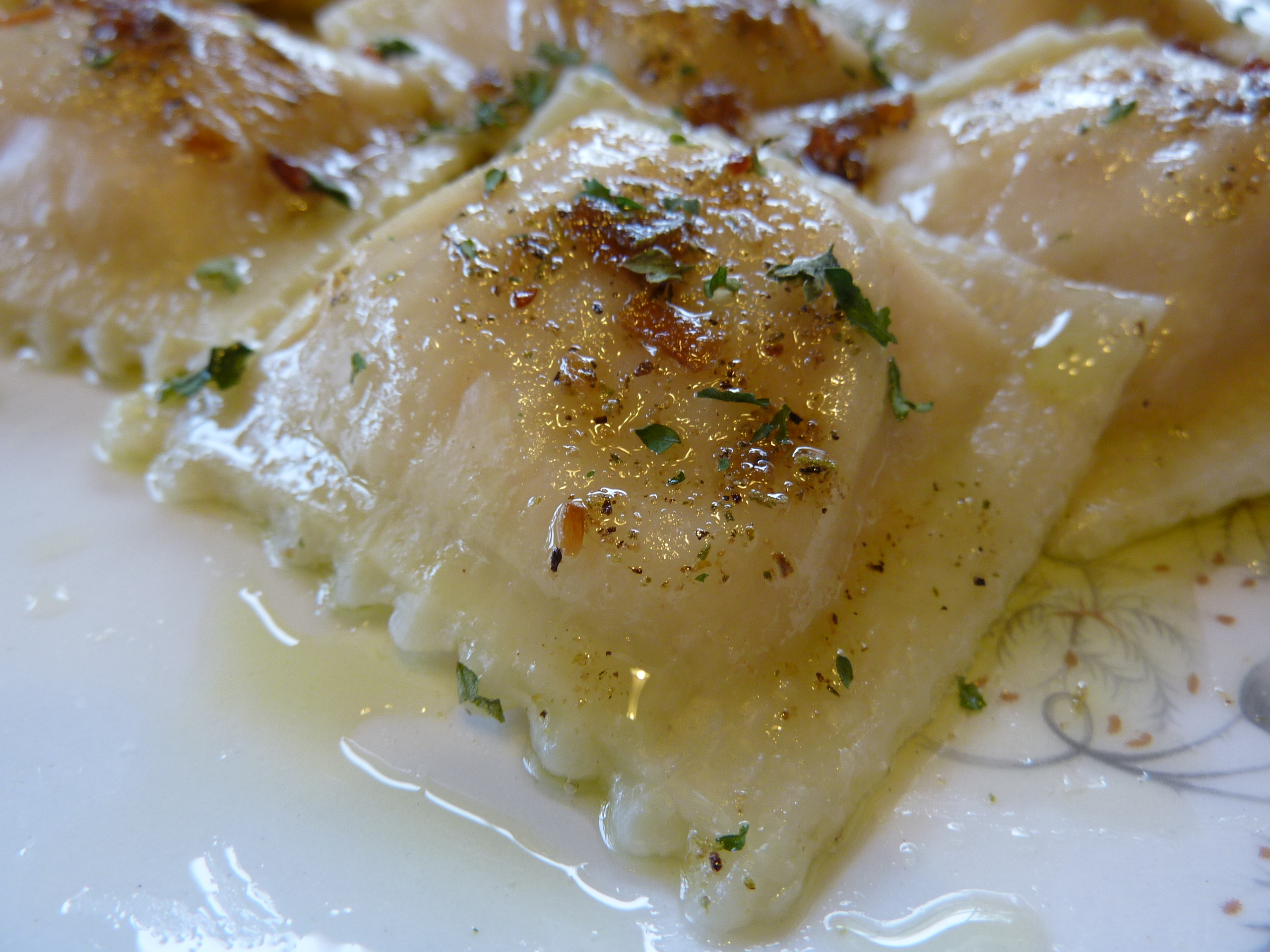 Herbed Brown Butter Sauce
I first made this for Bongo & Capacci's Sweet Potato Ravioli but I realized I will probably use this somewhere along the way in another dish, or even simply as a dip for bread.
Portobello Mushrooms Stuffed with Spinach, Ricotta & Pancetta
Spinach, Ricotta, & Pancetta Stuffed Mushrooms
Ahh yes…time for the vegetarian's steak; Portobello mushrooms!
The filling consisted of sautéed spinach, ricotta, and some seasoning. I then stuffed the caps and topped with a little extra spinach followed by some crispy pancetta that I rendered the fat out of.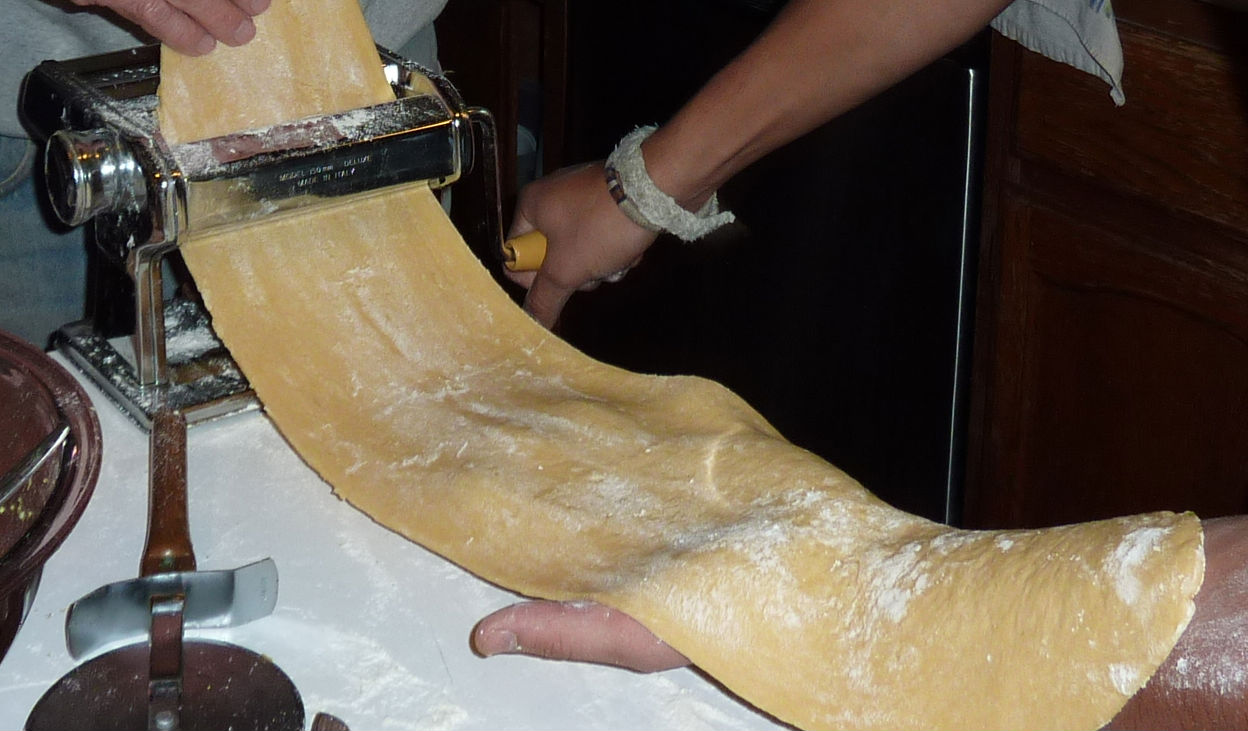 Prosciutto, Asparagus, & Fresh Mozzarella Ravioli
This was my first shot at making pasta and I decided to go big and make some ravioli. I wanted to stay away from the typical fillings so I came up with this recipe. What led me to choose these ingredients was that I know asparagus wrapped in prosciutto is a delicious combo, so why not throw it in a ravioli and add some cheese?